CEO, Principal, Architectural Industrial Designer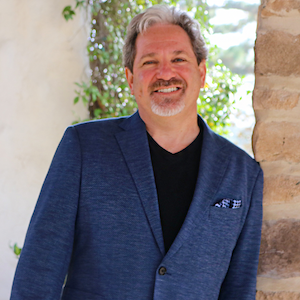 Gerald is a cross between Al Gore and Thomas Edison…
I have known Gerald for many years, his company is… (and) they are thought leaders when it comes to finding innovation in the field.
[Gerald] is very detail-oriented and stands behind his work, he will go through the clients' needs in order to be cost-effective with the project.
As an architect, with so much thought and careful attention applied to composing a custom home, it's a joy to work with Gerald on lighting fixtures that truly complement our architectural design.
It was such a pleasure working with Gerald Olesker on the lighting …. He is a great listener and very effectively communicated his visions to enhance our… environment through lighting while staying within our tastes. (he) simplified an otherwise complicated process and masterfully handled everything from design through delivery.
Hobbies:
I enjoy traveling, cooking, gardening, and being with my family.
Favorite ADG fixture:
Always the newest piece I can sketch and design from scratch. It must be part of the architecture.
Goal:
To engage in a collaborative experience with clients, vendors and the architectural environment. As an entrepreneur, I am here to grow this business, making the trades an important part of the architectural process. I enjoy strengthening our relationships other businesses I am involved in.
"The elements 'energy' that is created is enhanced through a deliberate involvement; no building is complete without light and is void of detail without the function of its elements."
– Gerald Olesker
Gerald Olesker is the creative entrepreneur behind the collaborative groups derived from Architectural Detail Group, ADG Eco Lighting Products, ADG Lighting, and 20/twenty publishing.
Gerald applies his background in architecture and over 20 years of experience as an Industrial Designer and project influencer to innovate.
His career began in architecture at Galper Baldon Associates. Olesker earned a Bachelor of Architecture from Cal Poly, Pomona. He has held positions of president and CEO with two other companies and was an angel investor in Sharky's Restaurant Newport Beach.
Gerald believes that all buildings deserve attention to the architectural details – curbside to poolside. He created Architectural Detail Group Inc. an award-winning firm to provide these solutions and fulfillment with the highest level of service. During his career, he has designed and manufactured lighting for over 3 billion dollars in real-estate, secured transactions with major cities and Fortune 500 companies, and completed several military installations.
Gerald has participated in Clean Tech Council, and mentors other small businesses as well as lectures. Gerald Olesker is a 9 year graduate of Entrepreneurs Organization. He has served on the Board of Directors for Cabrillo Music Theater (9 years), sat on the Education Committee for the Institute of Classical Architecture Southern California (2 years), was moderator for the Green Panel (2 years), a board member of the Valley Economic Alliance (4 years), volunteered the last 6 years with Pacific Festival Ballet, and sat on the EO Los Angeles Board of Directors (2 years). He also chaired the Green Affinity Network Think Tank (1 year).
As part of Gerald's entrepreneurial and artistic endeavors, he illustrated the book Networking with the Cards You Are Dealt. His artistic expression and passion culminates in his book Mused XOGO, available on Amazon.
Gerald Olesker's philosophy derived from a culmination of 20 years in the design & manufacturing profession. To design is to be part of a collaborative that enhances the built environment through positive relationships. Those relationships are with the client's team, with the building's parts and with the environment.
Columns/Broadcast Appearances by Gerald
Press Highlights Featuring Gerald