"Neave was a pioneer. He showed us how intellectual rigor, sensitive urbanism, and supreme design skill, with determination, could deliver wellbeing to the local community he served so well."
Ben Derbyshire, RIBA President
An RIBA Gold Medal winner and one widely considered a giant for his contributions, the architectural community suffered the loss of Neave Brown at age 88. He passed on January 9th in London, England. Brown was a celebrated architect and social housing pioneer, best known for his work on three iconic post-war housing designs in London.
Brown was an American-born British architect and artist. He specialized in modernist housing and is best known for his modernist, high-density housing designs across the U.K. He is the only architect to have had all his UK work listed. In October 2017, he won the Royal Gold Medal of the Royal Institute of British Architects for his 1968 design of Alexandra Road Estate, which is now considered a landmark of British social housing.
The basic design of the complex was determined in 1968, but met with opposition from the Camden Planning Department, who believed that a low-rise development may not reach the required population density. The project was finally approved in 1969, the license granted in 1970 and construction began in 1972. The first residents settled in 1978, although overall it was completed in 1979. It was the first Alexandra Estate housing complex which won the postwar protection grade II in 1993 at that time it was described as "one of the most prominent groups of buildings produced in England since World war exceptional architectural interest." The property was declared a Conservation Area in 1994.
The property consists of three blocks east to west in parallel, and occupies a site in a crescent shape. Rowley Way has its main entrance on the west, in Abbey Road NW8, the famous Abbey Road immortalized by the Beatles in Camden, in the city of London.
"He brought a thoughtfulness and generosity of spirit to his architecture which has been appreciated by generations of residents of his social housing. It was fitting that the RIBA Gold Medal award last year gave him the opportunity to experience the love that so many have for his work, and for the man."
John Grindrod, author of Concretopia – a Journey around the Rebuilding of Post War Britain
From the Factory Floor
White metallic ring pendant in production phase 5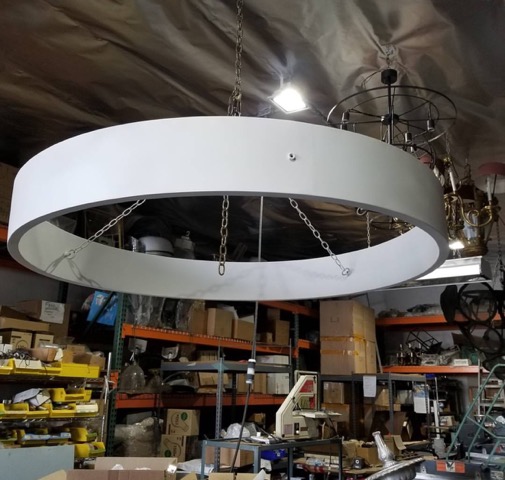 #modernhome #floridabound
SaveSave
SaveSave
SaveSave