Aston Martin is a brand that represents the ultimate experience in high-end sports cars and is best known as the vehicle of choice of James Bond. They are now taking that luxury experience and translating it to a 66-story high rise luxury residential living in downtown Miami. This project represents their expansion outside of luxury vehicles and into luxury architectural design.
Aston Martin is a best known as a British manufacturer of luxury sports cars and grand tourers. It was founded in 1913 by Lionel Martin and Robert Bamford. Steered from 1947 by David Brown, it became associated with expensive grand touring cars in the 1950s and 1960s, and with the fictional character James Bond following his use of a DB5 model in the 1964 film Goldfinger. Their sports cars are regarded as a British cultural icon. Aston Martin has held a Royal Warrant as purveyor of motorcars to HRH the Prince of Wales since 1982.
The design will bring the craftsmanship and experience of driving an Aston Martin to life by incorporating signature elements, colors and materials from the cars into the design of the interiors, common areas and amenities of the building. The stunning construction of curvilinear glass and steel is set to rise on one of the last parcels of developable land on the downtown Miami waterfront. The development's seven penthouses and one triplex penthouse will be complemented by a range of expansive one to five-bedroom apartments.
The building will feature amenities which include a double-level fitness center overlooking the ocean, spinning studio, boxing gym, virtual golf room, art gallery, two cinemas, as well as a full-service spa, beauty salon and barber shop. These range luxury spaces will be contained within a sail-shaped building that reflects its marina location. The residents will be able to enjoy direct access to the local waters via an exclusive yacht marina. Construction has begun on the tower, with the building set to open in 2021.
From the Factory Floor
A work in progress…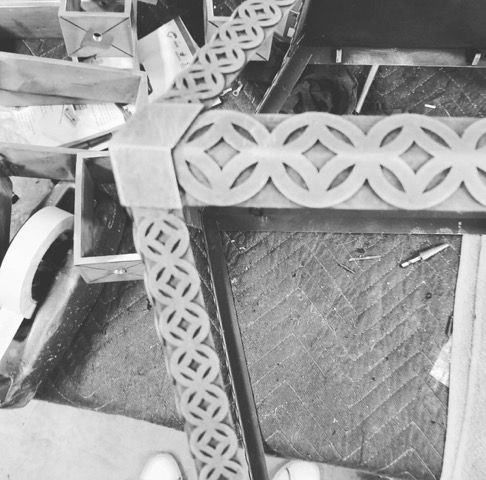 By Gerald Olesker, CEO, ADG Lighting
SaveSave
SaveSave